This intensive five-week summer workshop takes place in Rome and is designed to provide a broad overview of that city's major architectural sites, topography, and systems of urban organization. Examples from antiquity to the present day are studied as part of the context of an ever-changing city with its sequence of layered accretions.
The seminar examines historical continuity and change as well as the ways in which and the reasons why some elements and approaches were maintained over time and others abandoned. Hand drawing is used as a primary tool of discovery during explorations of buildings, landscapes, and gardens, both within and outside the city.
The drawing explores Porte Maggiore as an integral piece of ancient infrastructure and as a contemporary urban node. Porte Maggiore allows for a drawn excavation at many scales: from the relationship of brick coursing and the flow of water, and the integration of the gate into the Aurelian wall.
Porta Maggiore is a monument, a critical infrastructural element, and the site of a unique tomb. The gate can be understood from the scale of the city and region, as well as the tension between formal design strategies and urban realities. The drawing examines issues of infrastructure, scale, and time as it relates to the development of the city of Rome as well as the act of drawing.
Final Drawing, Porta Maggiore and Aurelian Wall, 66" x 60", Graphite on paper (all drawn on site)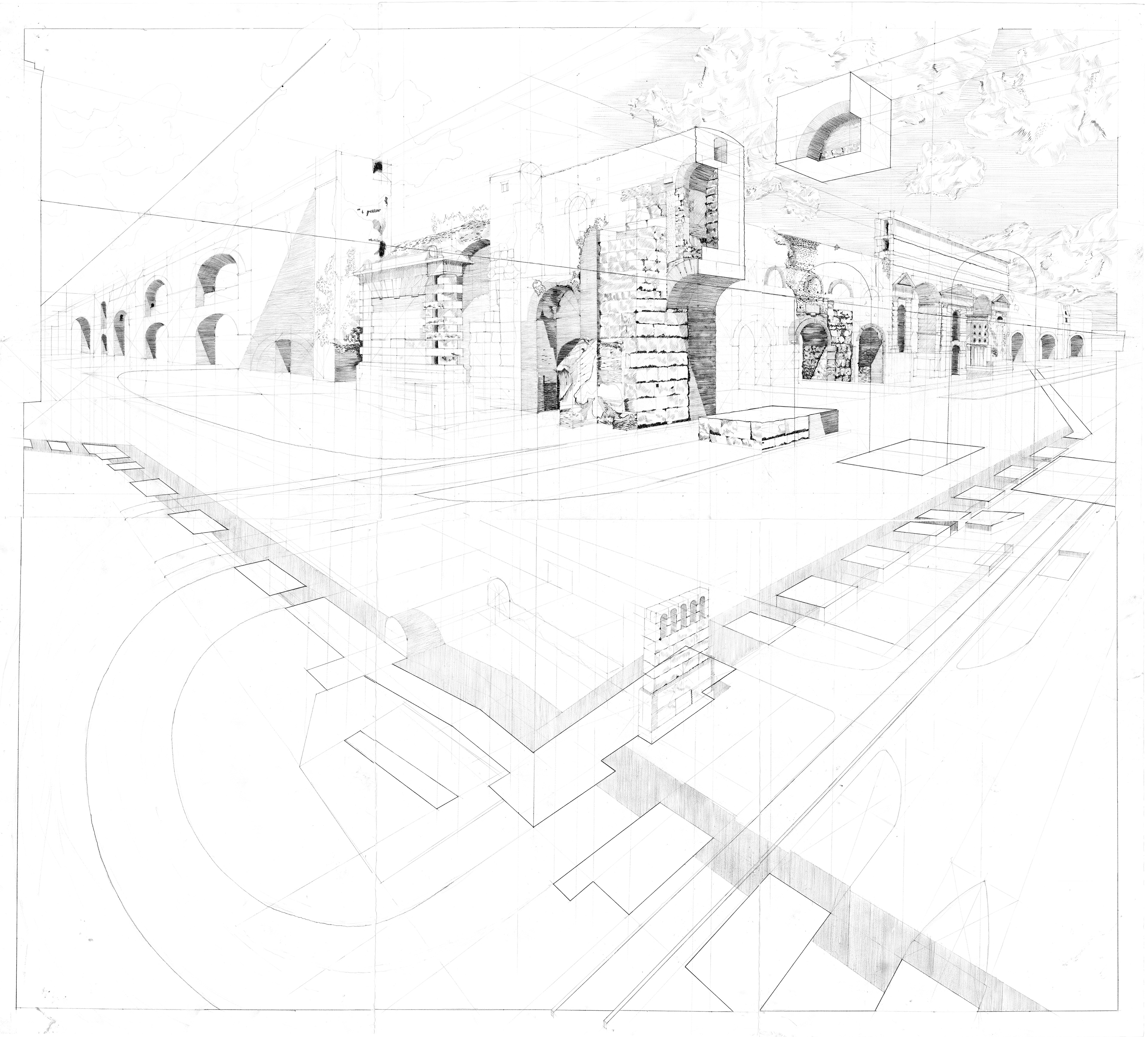 Assignment A: Various studies of Basilica of San Clemente al Laterano